Alta Forest – Rebrand
Anthem Video, website
Fences that Stand for Something
Alta is North America's largest producer of sustainable cedar fencing.
It's a company with four cedar mills and over 400 dedicated employees
producing millions of cedar fence boards each year.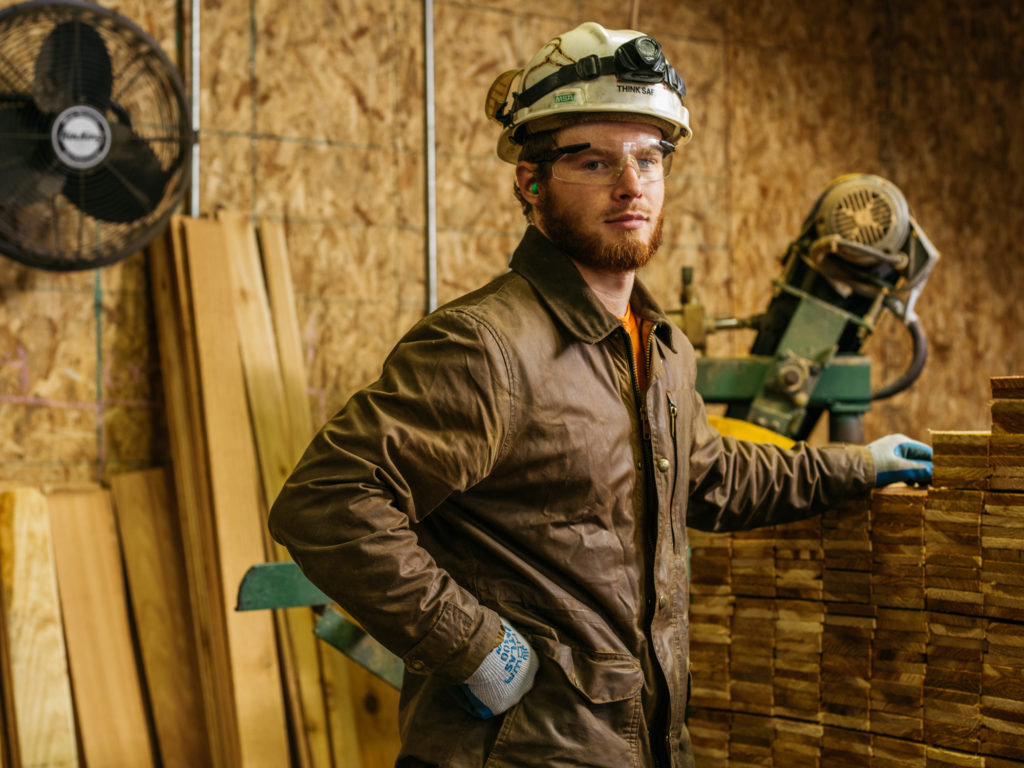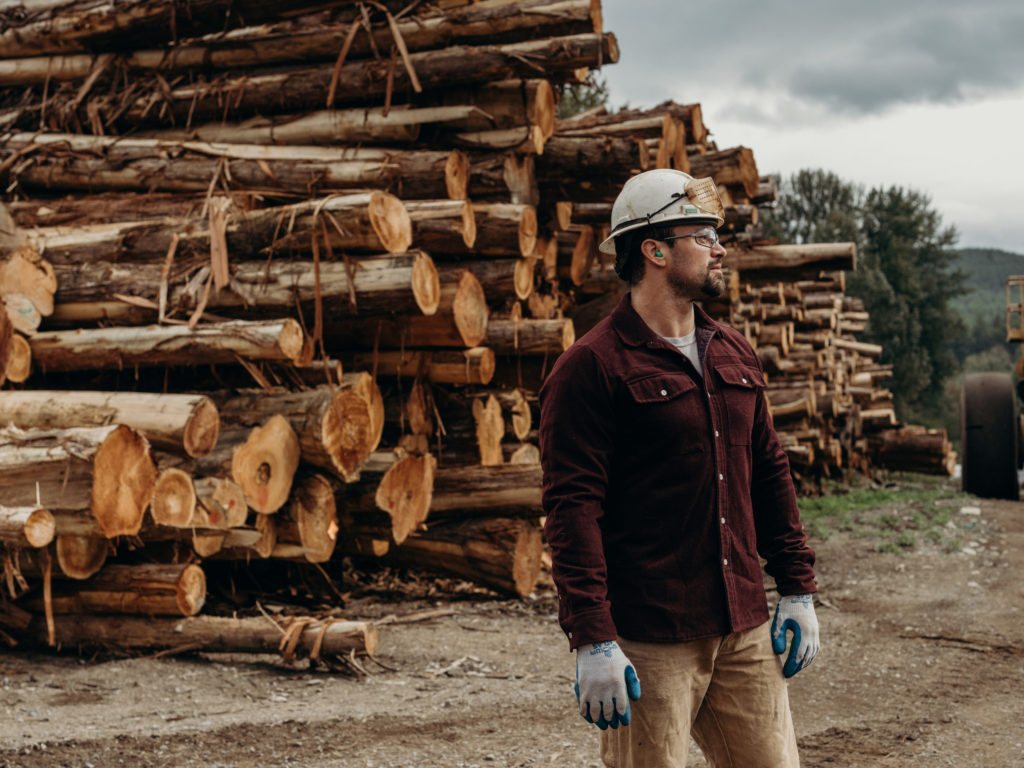 The people at Alta are proud of their work.
So they approached our team at Digital Kitchen looking for help
with their brand identity—including a website overhaul.
Alta fences really are different. They're 100% Western Red Cedar.
Each log is sustainably sourced and cut with pride in American mills
without cutting any corners.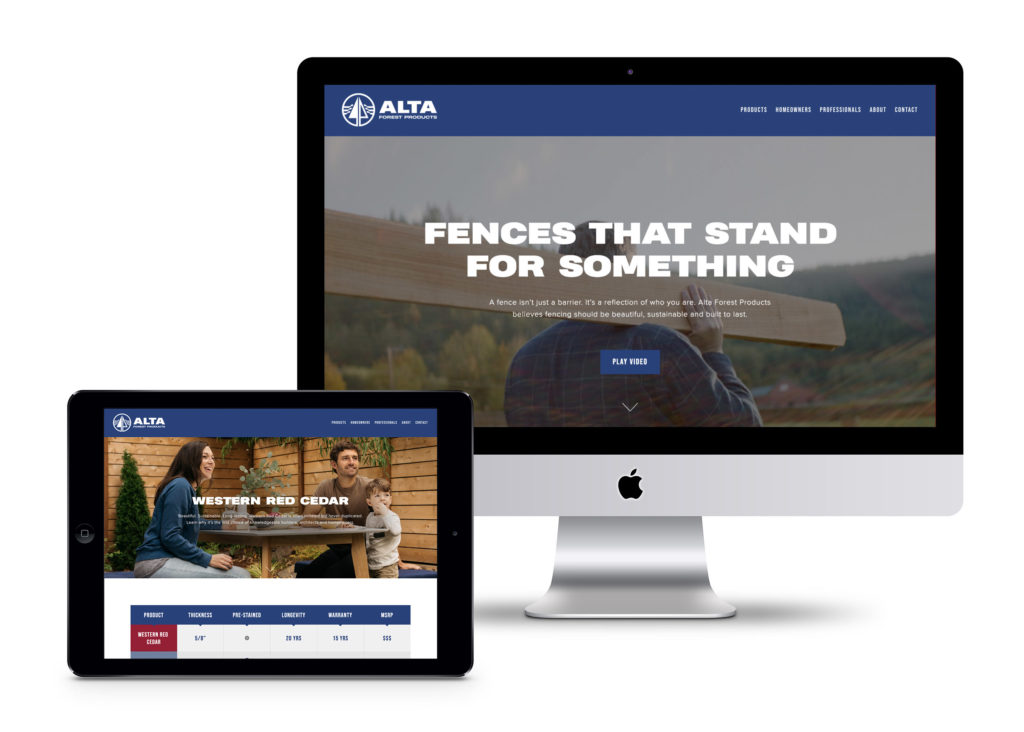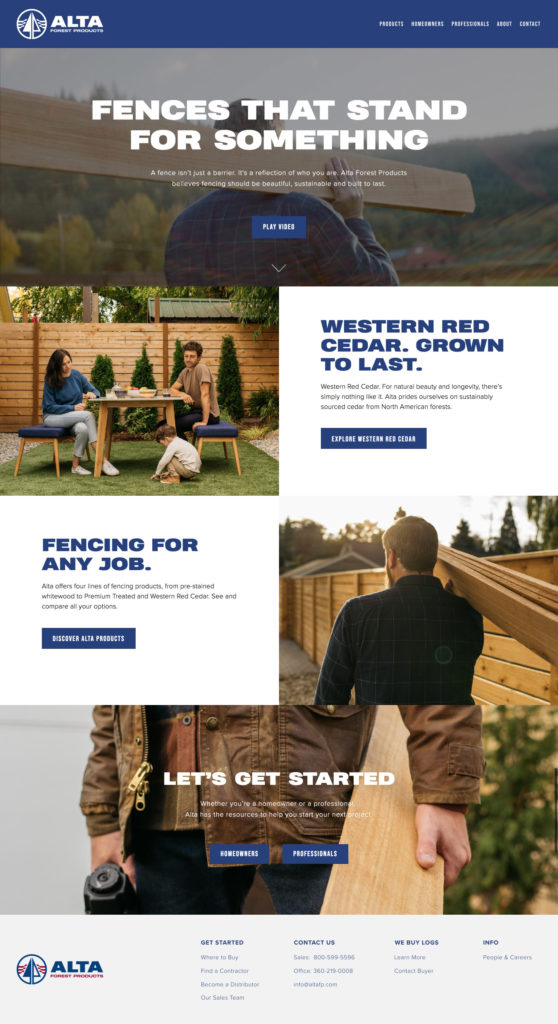 Above, some shots from Alta's new website.
My team shot all photography on a small budget on just a two-day shoot.

I personally wrote every word of copy for the website and product catalog.