Virginia Mason Medical Center
Be Remarkable | Rebrand, integrated campaign
The Heart Institute – Beat Poetry
Recognized as one of Seattle's Best Hospitals for Cardiac Care. And now, beat poetry.
The Cancer Institute – Unremarkable Moments
One thing cancer survivors can agree on? It's great to be back to normal.
This TV campaign featured real cancer survivors like Matthew, Donna and Bill. We captured them doing everyday life stuff.
Recognized by The One Show, Film Category 2016.
Buh bye, cancer
Live downtown event where we sculpted CANCER out of ice to make a point.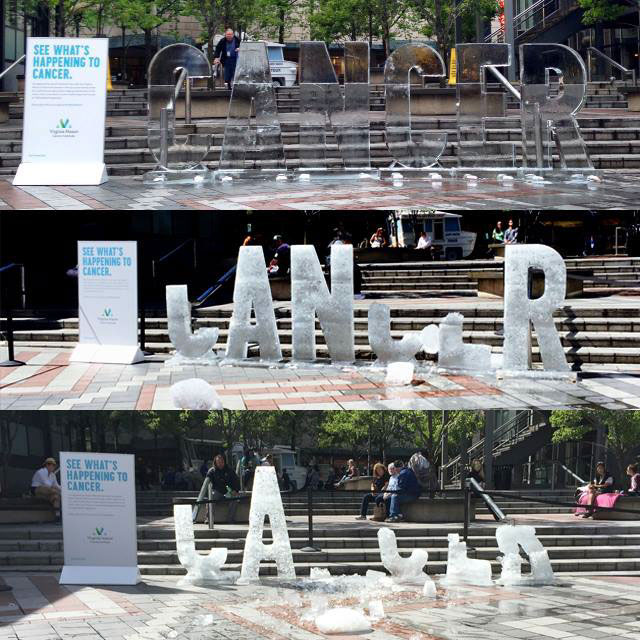 SAM Hammering Man Cast Signing
Put a 10-foot tall cast on the Seattle Hammering Man sculpture. Then we had people sign it, including Zach Scott from the Sounders FC.

Silver, Seattle Addy Awards 2016

Announce Your Comeback
An honor to work with 3-time Olympic Gold Medalist Sue Bird.
Looking for a Drummer
You don't need rhythm to have a great beat.
Great docs, now in your backyard
These are real doctors cooking some waaaay overdone burgers.